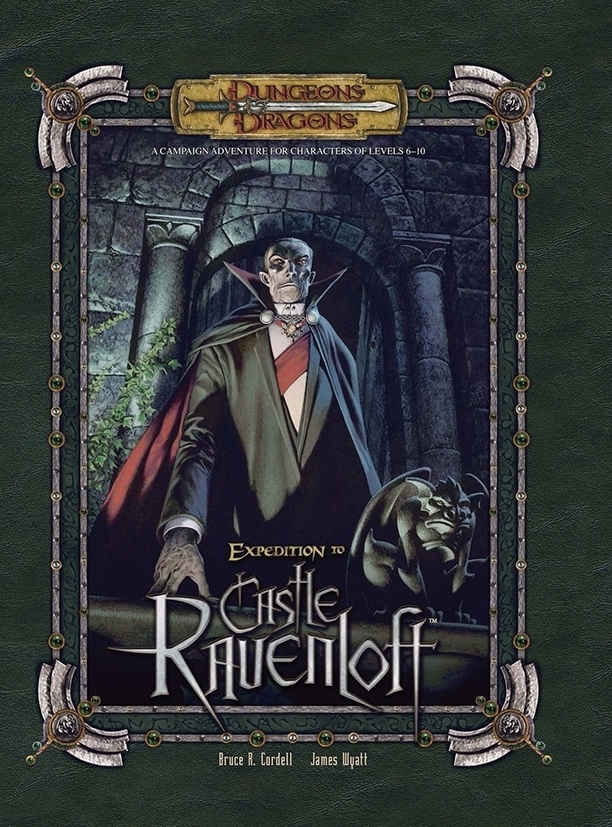 I always really enjoyed the original Ravenloft by the Hickmans. It was different than the standard AD&D adventures of the time. BBEG had real motivation and history. I never owned Expedition to Castle Ravenloft, as I never ran 3e.
Expedition to Castle Ravenloft is today's Deal of the Day. Normally 14.99 in PDF, until tomorrow morning, it is on sale for 3.60
Based on the classic adventure by Tracy and Laura Hickman, the Expedition to Castle Ravenloft campaign adventure updates the original 1st Edition "Ravenloft" module, retaining the Gothic flavor and familiar elements while expanding and reimagining some of the locations to create a deeper, richer adventure experience. This adventure is designed for characters of levels 6-10 and features a new, easy-to-use combat encounter format. This book also presents new magic items, feats, and prestige classes for player characters.
The Tavern is supported by readers like you. The easiest way to support The Tavern is to shop via our affiliate links. The Tavern DOES NOT do "Paid For" Articles and discloses personal connections to products and creators written about when applicable.
DTRPG, Amazon, and Humble Bundle are affiliate programs that support The Tavern. You can catch the daily Tavern Chat cast on Anchor, YouTube, or wherever you listen to your podcast collection. - Tenkar