I really like dark fantasy settings. Even if I never run them, or I don't run the system they are built on, I can pull pieces out for my own campaign. I hadn't heard of Dragongrim prior to seeing it on Bundle of Holding, but at 14.95, even though it's for 5e, I find it very tempting.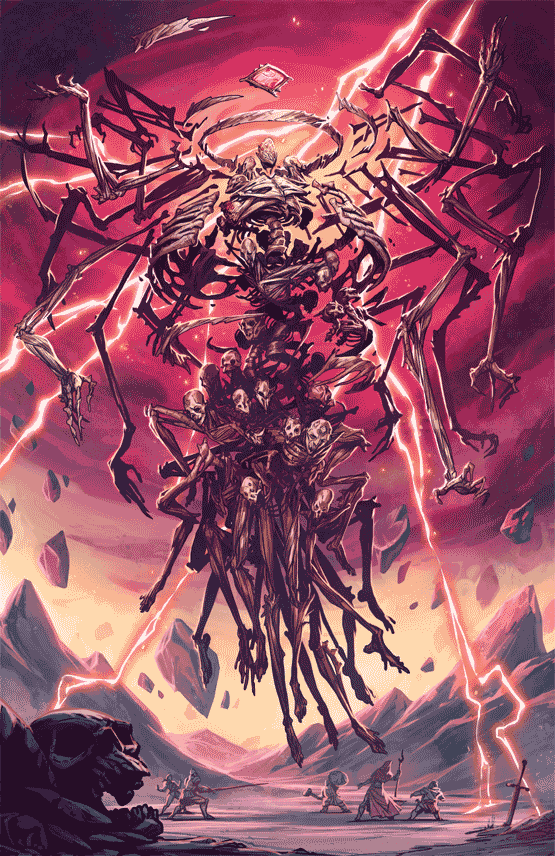 Adventurer! This Dragongrin Quick Deal presents A Dead Man's Guide to Dragongrin, the tabletop dark-fantasy roleplaying campaign setting from Absolute Tabletop for Dungeons & Dragons Fifth Edition and compatible rules systems. Evil reigns in the realm of Dragongrin, where once-free lands kneel to the Dismembered Lord and his tyrannical Lords of Ash. Only a few embattled heroes still oppose his dominion. With A Dead Man's Guide to Dragongrin, a comprehensive campaign setting guide and worldbuilding toolkit, you can forge your legend.

This all-new Quick Deal gives you the entire Dragongrin line for an unbeatable bargain price. For just US$14.95 you get all seven titles in our Dragongrin Collection (retail value $76) as DRM-free ebooks, including the complete 471-page campaign corebook, A Dead Man's Guide to Dragongrin (plus the pay-what-you-want Character Creation Kit); four supplements – The Copper Jackals, Deepvault: Machinations of the Ancients, The Trapsmiths of Dragongrin, and The Tieflings of Dragongrin; and two other 5E Adventure Kits: Shadows Over Driftchapel and Oath of the Frozen King.
The Tavern is supported by readers like you. The easiest way to support The Tavern is to shop via our affiliate links.
DTRPG, Amazon, and Humble Bundle are affiliate programs that support The Tavern. You can catch the daily Tavern Chat cast on Anchor, YouTube, or wherever you listen to your podcast collection. - Tenkar