So, I was wandering around the Troll Lord Games website and I notice that the Castles & Crusades 7th Print Player's Handbook was free in PDF format. I literally had a Holy Shit moment, so I snagged it up.
There are actually two different covers available, both for free.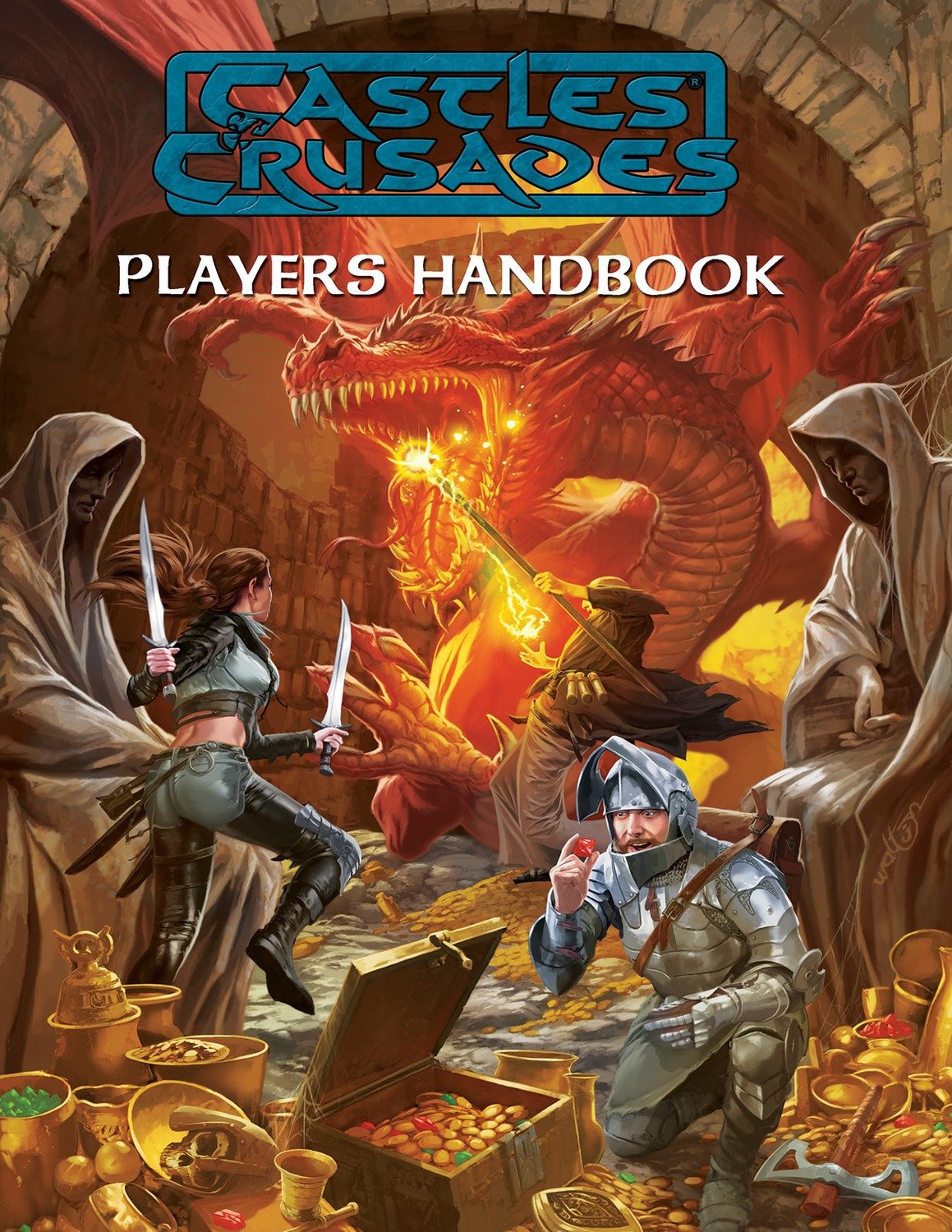 https://www.trolllord.com/tlgstore/#!/Players-Handbook-7th-Pr-FREE-Digital/p/89198209/category=119538267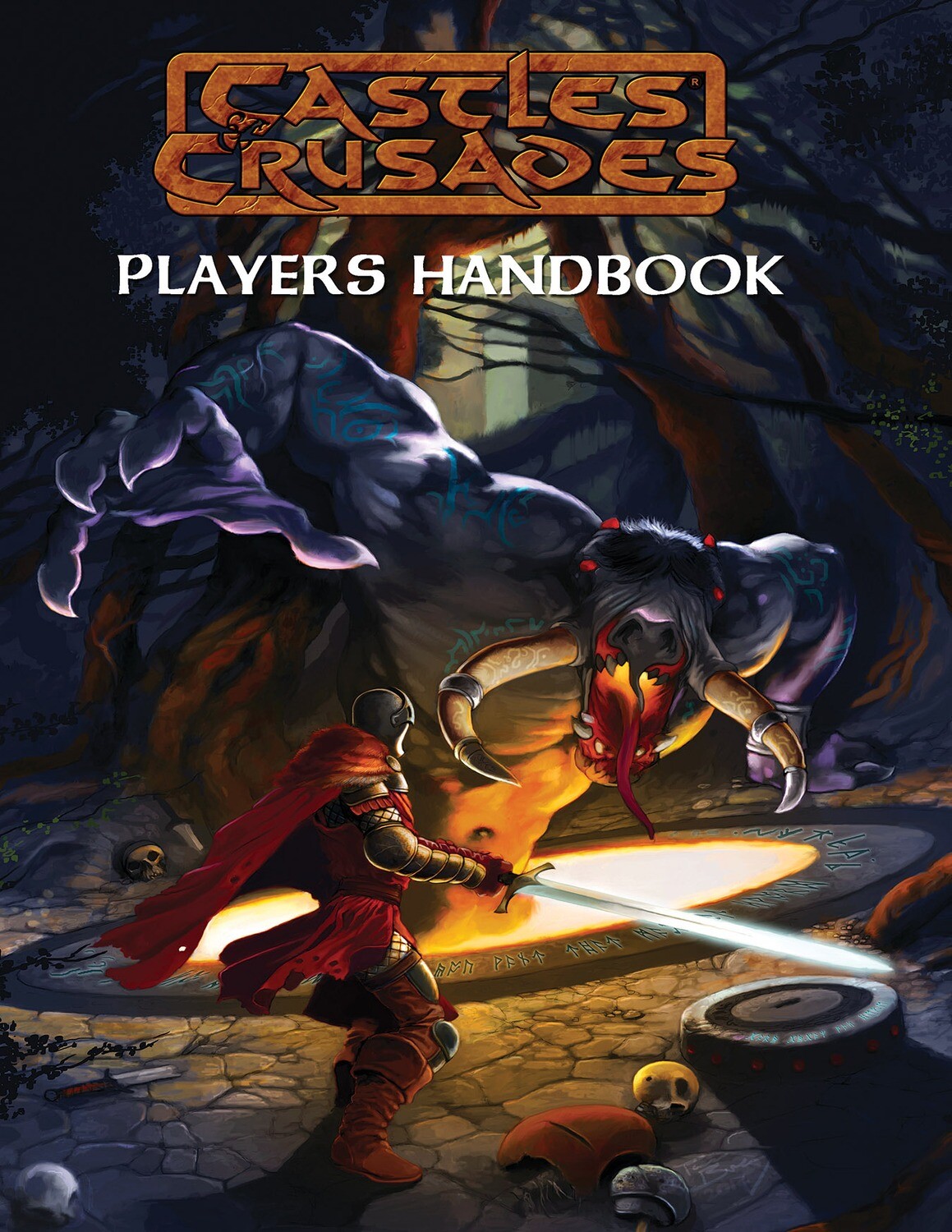 https://www.trolllord.com/tlgstore/#!/The-Players-Handbook-FREE-PDF/p/89198194/category=24093125
Also for free is the Castles & Crusades Quickstart, covering the core for classes through sixth level.
Through the end of the month, the Castles & Crusades basic ruleset for Fantasy Grounds is available for free.
The Tavern is supported by readers like you. The easiest way to support The Tavern is to shop via our affiliate links. DTRPG, Amazon, and Humble Bundle are the affiliate programs that support
or wherever you listen to your podcast collection.